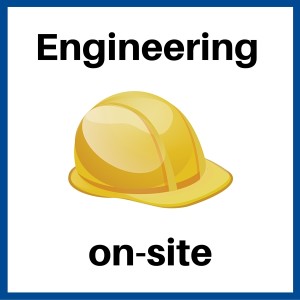 The construction of the speaker cables, also known as field wiring, is usually realized by a specialized company. Generally, our basic principle is that our company connects the speaker cables to the delivered evacuation center. This is a accurate job that needs to be performed with utmost care. Our technicians do have years of training and working experience with these kind of delicate jobs.
The field wiring must be properly assembled to the speaker. Our new isolator IS8200-2 is optimally designed for an easier and better assembly. We know from experience that in 95% of the cases malfunction can be traced back to improper assembly. These unnecessary costs are actually easy to prevent.
An installation plan also includes a calculation of the field cabling. It is especially important to choose the correct cabling. A proper cable has good shielding and grounding. The grounding of the cable is of major importance, and when using the IS8200-2 insolator you ensure that this is guaranteed.
In addition, there are choices to be made when it comes to the appropriate core diameter of the field wiring. Cable lengths of 2,000 meters in a zone for instance, are more common than you think. The cable losses are something you seriously need to consider.
We have a number of calculation tools to make it easier for you.
Tip: Always make sure that you use cabling of good quality!
31 March 2016