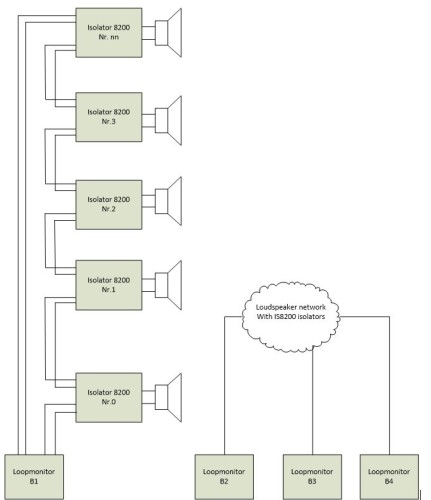 Loop monitor technology
The TC8200 loop monitor is a solitary device which is connected to the zone output circuitry of a voice alarm evacuation system. It will control the loudspeaker line on its performance on short circuit or breached line behavior by using a loop. The speaker line is powered from two sides so that if there is a failure on one side of the loop, the speakers remain powered. This massively increases the reliability of the evacuation speakers during an emergency evacuation.
The TC8200 meets all the requirements of the EN54-16 standards, ensuring a safe and reliable emergency evacuation. The system is available as a DIN rail module or 19" rack version. For most applications, a solution can be provided together with IS8200 isolators.